S
k
i
p
2
0
%
T
r
i
p
A
d
v
i
s
o
r
F
e
e
Wildlife Immersion - Stay in front of Sandoval Lake 4 Days
Experience a greater contact on this 4-days trip in the heart of the Amazon rainforest sleep near the Sandoval Lake. This expedition offers a basic jungle stay, immersing you in the wild beauty of the Amazon while still providing essential services to ensure a comfortable and safe experience. Explore lush rainforest trails, encounter exotic wildlife, and navigate serene waterways as you journey to the stunning Sandoval Lake. With a blend of rustic accommodations and the raw allure of nature, this adventure promises an unforgettable opportunity to connect with the Amazon in its purest form.
We´re Local Jungle Operator
Languages:
English, Español
Start In:
Pto. Maldonado airport/bus station/hotel
Ends In:
Pto. Maldonado airport / bus station or hotel
Languages:
English, Español
Start In:
Pto. Maldonado airport/bus station/hotel
Ends In:
Pto. Maldonado airport / bus station or hotel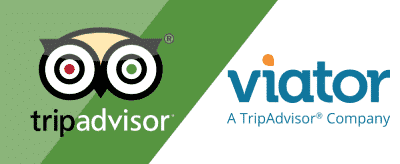 Trip Advisor or Viator Price = $510
Cayman search, Jungle walk, Canoe ride
Lake Sandoval, Pending bridge
A
l
l
i
n
c
l
u
s
i
v
e
n
o
m
o
r
e
p
a
y
m
e
n
t
3 breakfasts, 3 lunches, 3 dinners
Wildlife Immersion - Stay in front of Sandoval Lake 4 Days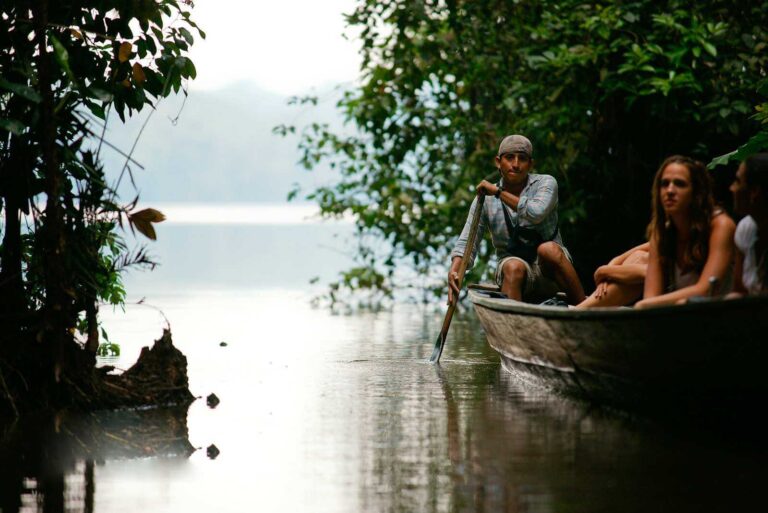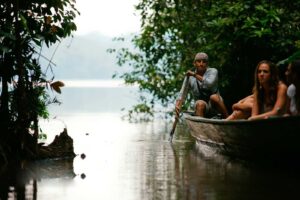 Hiking to Sandoval lake Canoe riding and caiman search
Day 1
It consists of visiting the Tambopata National Reserve (Sandoval Lake), being in contact with nature and having the opportunity to observe different types of animals. You will ride in a small rowing boat that the guide will take looking for animals such as giant otters, taricayas, black alligators, herons, wild ducks, hoazin or shansho, etc.
After lunch, we will search for animals around the lake in a small rowing canoe, later on we will visit a tower to observe birds and appreciate the sunset on Lake Sandoval.
Then at dusk before dinner we will go in search of alligators in the dark of night.
After having dinner and resting it enough, if you still like, we can take a night walk to look for insects and nocturnal animals such as bats, nocturnal monkeys, sapient nocturnal birds and others.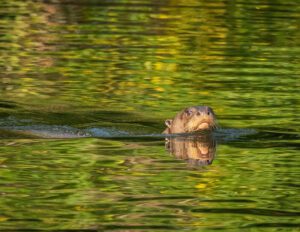 Early boat to palm tree Macaw observation
Day 2.- This day we will get up very early in the morning around 4:30 am to visit the beautiful and spectacular multicolored guacamayos that meet daily in large groups on the palm tree canopy, which is a show The only good thing to do if it is very warm in the morning, you can also see other birds just like that (Hoatzin, heron puma, eagles, etc.) Return to the hostel to enjoy a day.
In this way, a walk will be carried out through the troches to observe medicinal trees, fruit trees that, for their variety, have infinity of uses, for example for the construction of roofs of their houses, many plants and leaves that are usable as biodegradable plates among others.
For the sake of the muer we will go to the lake in search of the giant nutrias (Giant otter) that have a similar behavior to the wolves that hunt their prey collectively in groups. of communication between them. At the same time it is possible to observe other species of wild animals such as toucans, oropendolas, parrots, snakes, moths, etc.
Luego de la scene this time we will walk along the paths and surroundings of the ecolodge to observe with the necessary care, species of Tarantulas, snakes, nocturnal birds and mammals.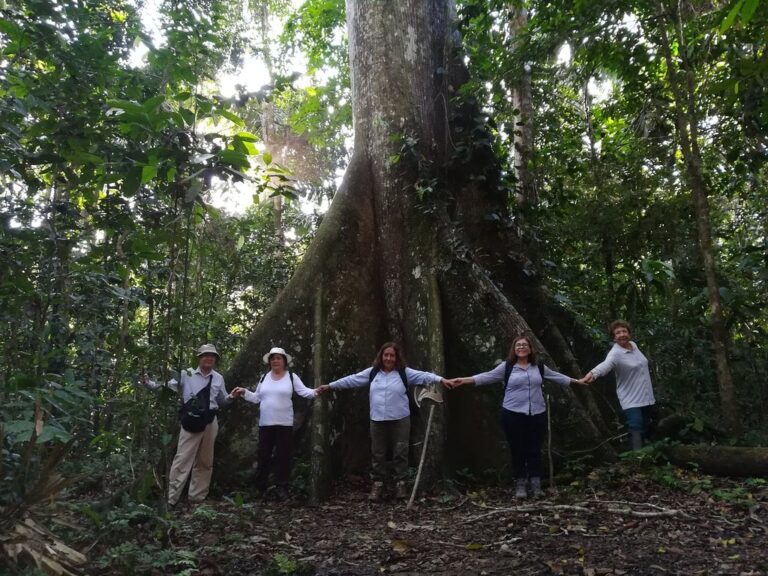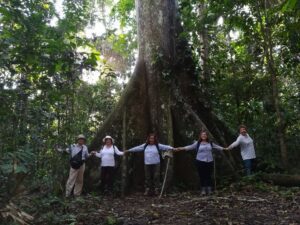 Visit giant trees and Medicinal Plants
Day 3
Today you will have the opportunity to experience the magic of our Amazon jungle within the Tambopata National Reserve (278,000 hectares protected by the Peruvian law). After almuerzo,
In this tour with a little bit of suerte we can see the biggest family in the world that is the Peruvian family; You will also have the opportunity to discover gigantic trees with more than 500 years of antiquity, one of the thickest and strongest trees found in the tropical jungle. Orchids and other aerial plants that grow between the tall branches can be seen from around like the nests of many birds. we can easily see the countless birds that inhabit this area. Before the scene, we will take a night walk around the hostel to appreciate the diversity of insects, amphibians, reptiles and other nocturnal animals. night at the jungle ecolodge.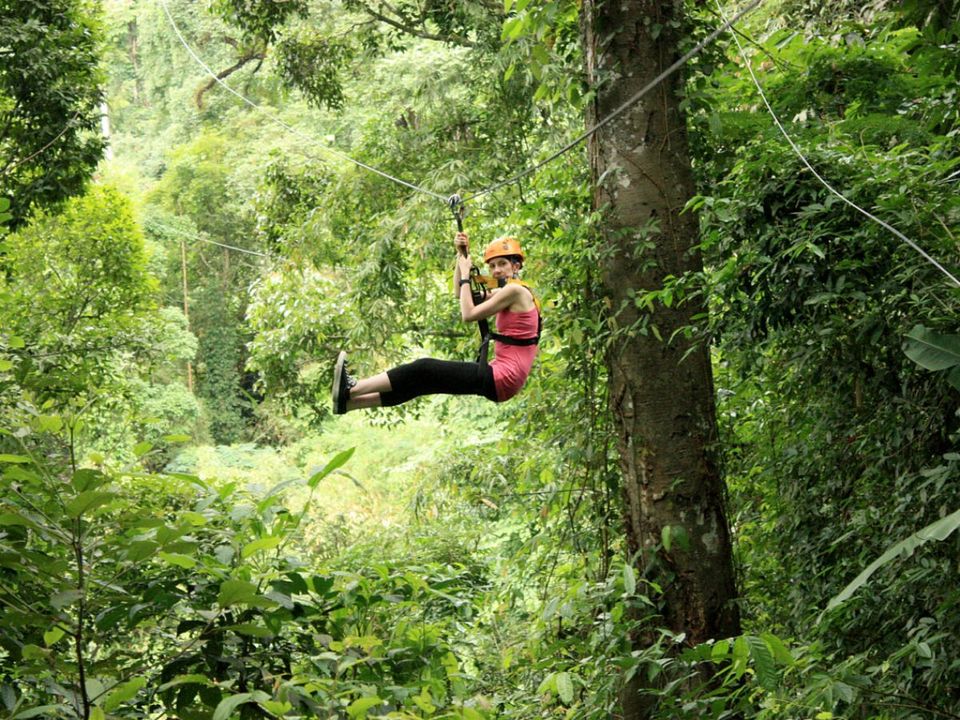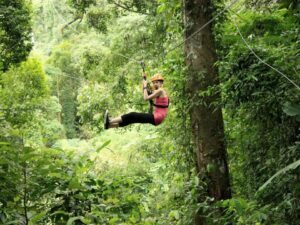 Canopy walk Zipline Kayak Monkey island
Day 4
On today's day, we visit a castaña tree of a family in the area and you will also get to know the healing properties of many medicinal plants in the area and a botanical center. From this point we will visit a hanging bridge and walk along the canopy of trees, ascend to the high platform that marks the beginning of the zip line cable, 200 m wide, which we return along the air stream like aguilas. there was a platform. The views are exceptional only harmonized by the enjoyment of our fears and the adrenaline that runs through us. The 200 m wide walkway, which runs along the road, sale of this system; A balancing act takes us to the platform at the beginning of the second zipline, return passage to the tower that is lower down in the forest.
You can visit the island of almuerzo if you like it is possible to visit the island of los monos or do kayaking, if you return to the city of Puerto Maldonado around 4 pm
Following Optional Jungle Hotels are available
* If arriving by night bus from Cusco, Puno, etc ( Pick up from bus station is anytime from 5:00 am to 10:00 am) * Tour starts at 10:00 am approx * If arriving by Plane from Cusco, Lima, etc ( Pick up is from airport is from 8:00 am to 14:00 pm) *Tour starts depending on your arrival time, the earlier the better * Pick up from Hotel in Puerto Maldonado cilty is from 8:40 am to 9:20 am * Solo travelers should arrive before 9:40 am, so they can join the group
* This tour ends at 4:00 pm in case of early flight we can end the tour at 9:00 am only. Arrival to Puerto Maldonado (9:00 am is optional not available in a different hour), the drop off to the airport or to the bus station is included at any time, this is possible only on the last day of the tour. * People staying in hotel in Puerto Maldonado, the drop off will be at the main square (Plaza de armas)
There are no age restrictions for arrival
We accept all major credit cards including Visa, MasterCard, American Express (AMEX).
We accept also Bank transfer to our account number and PayPal for credit card processing.