S
k
i
p
2
0
%
T
r
i
p
A
d
v
i
s
o
r
F
e
e
Macaw clay lick deeper in Amazon Jungle lodge 2 Days
Within the Tambopata National Reserve you will have the opportunity to see so many exotic and colorfull Macaws up close and personal. The clay lick here is one of the largest in the world, which means that it gives bird watchers the opportunity to see more beatiful Macaws eating clay of river bank better than anywhere else. It will allow you close contact with wildlife
We´re Local Jungle Operator
Languages:
English, Español
Start In:
Pto. Maldonado airport/bus station/hotel
Ends In:
Pto. Maldonado airport/bus station/hotel
Languages:
English, Español
Start In:
Pto. Maldonado airport/bus station/hotel
Ends In:
Pto. Maldonado airport/bus station/hotel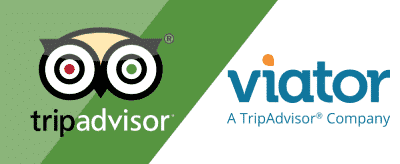 Trip Advisor or Viator Price = $310
Birdwatching, Observatory Tower, Jungle walk
1 breakfasts, 2 lunches, 1 dinners
Macaw clay lick deeper in Amazon Jungle lodge 2 Days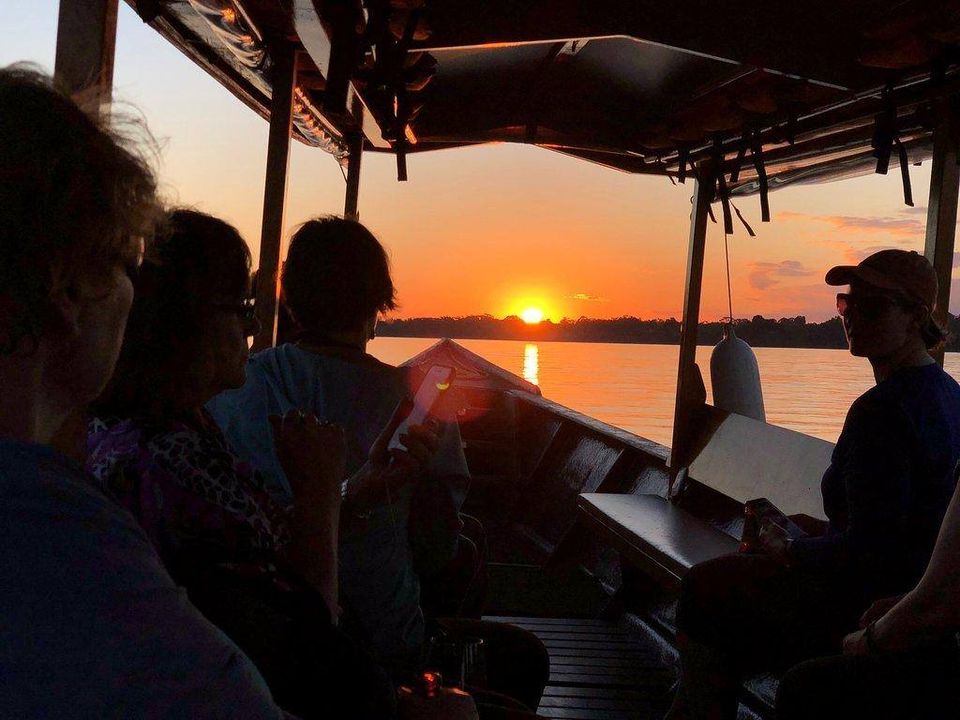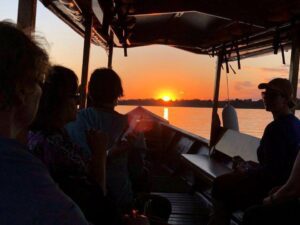 Road trip to natural reserve, motor boat and walk
Day 1.- Arrival at the airport or bus station and transfer to our office for the arrangements and information related to the tour before leaving the city of Puerto Maldonado. In case you have large luggage, we suggest that you repack and bring what is required in the Amazon rainforest. Then, transfer in a 4X4 vehicle for approximately 2 hours to reach the Tambopata River.In this part of the trip, we took a motorboat to the lodge. After settling in the ecolodge we will have lunch followed by a walk through the jungle to see and learn. We will have the opportunity to see animals in their natural habitat such as, for example, amphibians, mammals, reptiles and wonderful insects. On dinner, we will have a short briefing about next day activity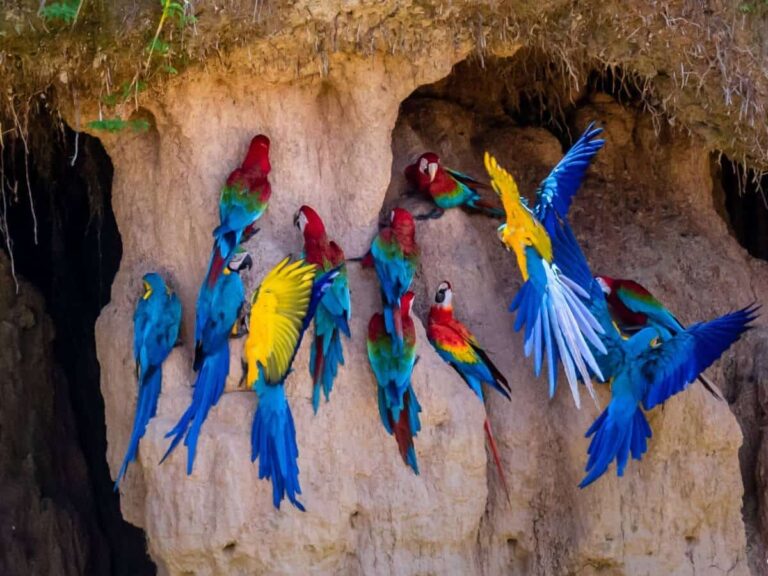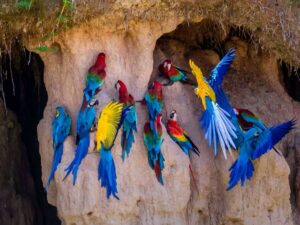 Visit the CHUNCHO Macaw clay lick
Day 2.- We get up early in the morning, at 4:30 am, to take a boat trip to the "collpa" (Quechua word meaning clay with minerals) of the most popular macaws of the Amazon called Chuncho. We will make a trip of 1 hour and a half by motorboat, during the trip we will have the opportunity to see some animals such as, for example, capybaras, tapirs and it is even possible to see the largest cat in South America, the jaguar.Many travelers are witnesses and bring photographic evidence of encounters with many of these wild animals.After arriving at the macaw clay lick, we will first observe the arrival of large groups of parrots and parrots of different species, which arrive before the macaws to eat the mud located next to the clay wall on the river bank.We will find a camouflaged place as close as possible to better see the clay lick from our chairs to await the start of one of the most beautiful bird watching views on the planet.In a day of normal activity in the macaw clay lick, you will notice a great selection of these wonderful animals flying over you becoming an unforgettable experience.Back to our ecolodge, we will have breakfast and rest after an exhausting activity. Then we will walk through the botanical garden where you can see some fruits, timber trees, and medicinal plants.After lunch we will prepare for transportation back to Puerto Maldonado, exactly the same route, return to the Puerto Maldonado office and transfer to the bus station or hotel.
Following Optional Jungle Hotels are available
* If arriving by night bus from Cusco, Puno, etc ( Pick up from bus station is anytime from 5:00 am to 10:00 am) * Tour starts at 10:00 am approx * If arriving by Plane from Cusco, Lima, etc ( Pick up is from airport is from 8:00 am to 14:00 pm) *Tour starts depending on your arrival time, the earlier the better * Pick up from Hotel in Puerto Maldonado cilty is from 8:40 am to 9:20 am * Solo travelers should arrive before 9:40 am, so they can join the group
* This tour ends at 4:00 pm, the drop off to the airport or to the bus station is included at any time, this is possible only on the last day of the tour. * People staying in hotel in Puerto Maldonado the drop off will be at the main square (Plaza de armas)
There are no age restrictions for arrival
We accept all major credit cards including Visa, MasterCard, American Express (AMEX).
We accept also Bank transfer to our account number and PayPal for credit card processing.