S
k
i
p
2
0
%
T
r
i
p
A
d
v
i
s
o
r
F
e
e
Fishing Excursion in Tambopata 3D/2N
The Chuncho macaw clay lick is one of the most impressive wild spectacles in the world, which makes this activity a must for nature-loving travelers. The cool jungle air is filled with the screeching of macaws as they perch in the trees on the cliffs, descending to feed on the clay. This is one of the most unique and satisfying experiences in the Amazon rainforest, and the activity is the highlight of the things to do. Visit the fascinating Tambopata National Reserve, see the Natural wonders of an Amazon trip Peru has to offer
We´re Local Jungle Operator
Languages:
English, Español
Start In:
Pto. Maldonado airport/bus station/hotel
Ends In:
Pto. Maldonado airport/bus station/hotel
Languages:
English, Español
Start In:
Pto. Maldonado airport/bus station/hotel
Ends In:
Pto. Maldonado airport/bus station/hotel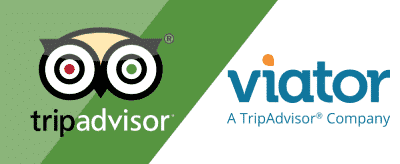 Trip Advisor or Viator Price = $360
Cayman search, Jungle walk, Birdwatching, Fishing
2 breakfasts, 3 lunches, 3 dinners
Fishing Excursion in Tambopata 3D/2N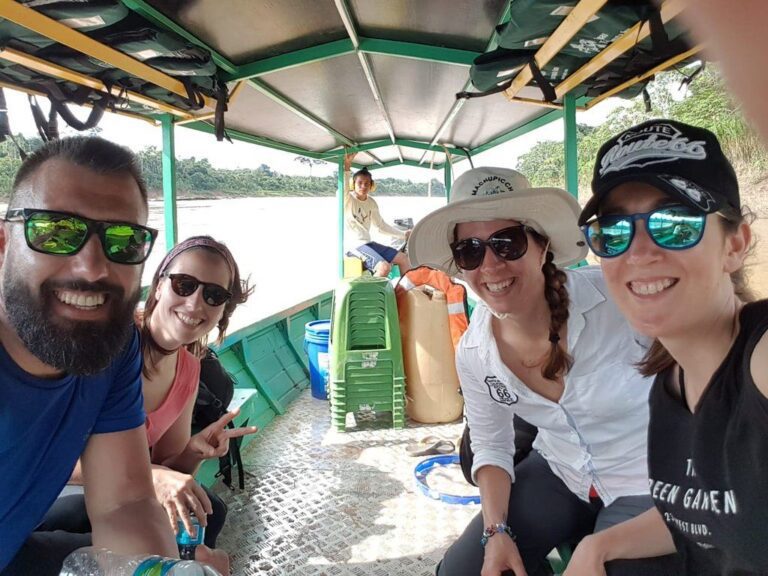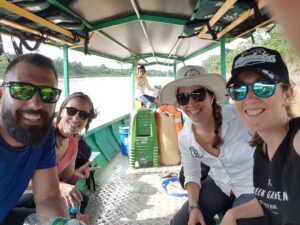 River transportation to the lodge to initialize the first fishing spot
Day 1:
This tour begins at 8:30 am from your hotel, we will take you up a high path deep into the jungle followed by a dirt route until we reach the Tambopata River.
Our boat will be waiting for us to take us along the Tambopata river to reach our jungle lodge, we will have good opportunities to spot capybaras and many coastal birds along the river bank, upon arrival at the lodge.
We will receive a welcome drink and the manager will explain everything we need to know about our hostel and its surroundings.
After lunch we will head to our first place, it will be along the creek, you will have a chance to learn the local techniques, we will be hoping to get some good bites of catfish, tarpon and dogfish as well.
Return to the jungle lodge and enjoy a traditional jungle fish dinner.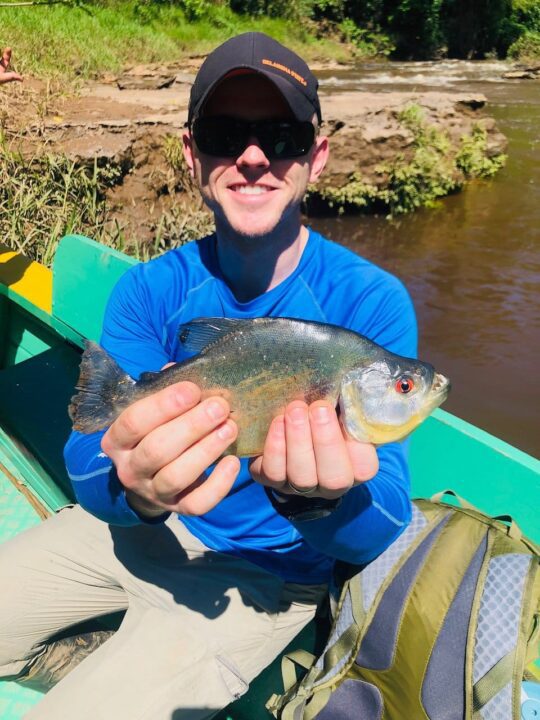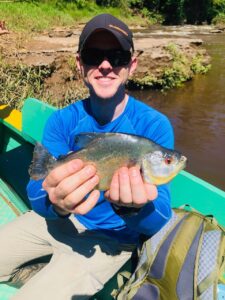 Today looking for the most agresive Payaras fish
Day 2:
Today after a good breakfast in the jungle we will leave for the best places to fish in the Tambopata.
Today the big fish are more likely to be caught in the rapids of Baltimore Payaras. Once again, a packed lunch and snacks are offered for the day.
We return to the lodge for dinner. The night can be spent relaxing and preparing the tackle for the next day of fishing. Or we can take a short boat trip at night to look for alligators along the banks of the river.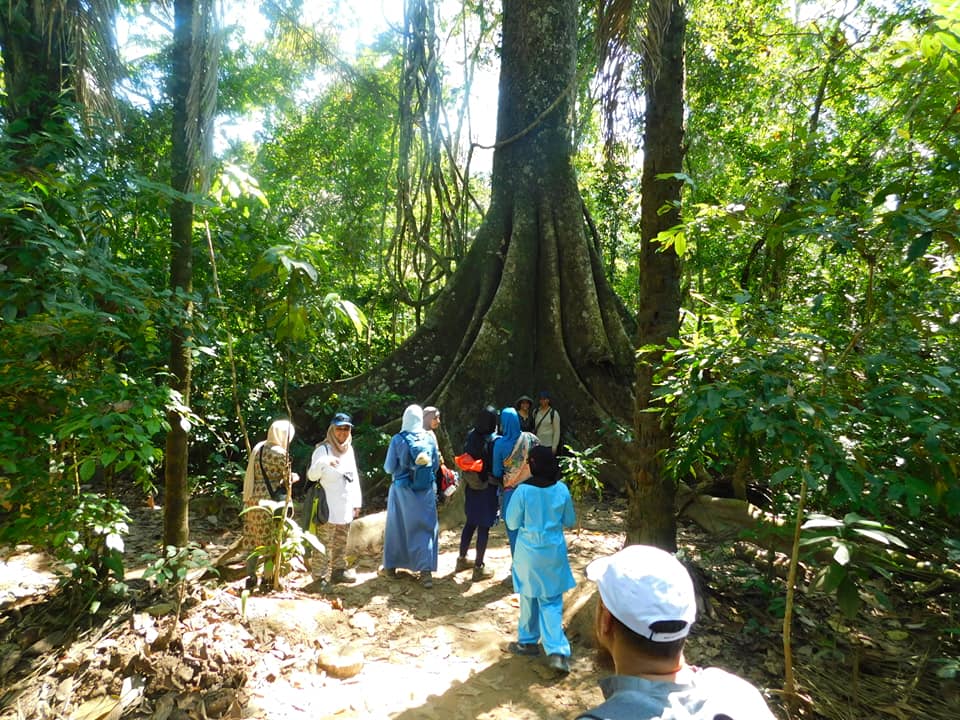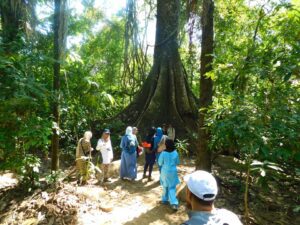 Early morning fishing and departure from jungle
Day 3
Breakfast at the Lodge and departure to the upstream area. A combination of daytime fishing with lures and baits.
Packed lunch and snacks for the day are included. We return to the lodge to collect our luggage and then we return by the same route by river and by car to Puerto Maldonado.
The best fishing excursions are when people try to fish and get it, when we catch it you can choose to release it to take it to our jungle lodge for lunch or dinner.
Following Optional Jungle Hotels are available
* If arriving by night bus from Cusco, Puno, etc ( Pick up from bus station is anytime from 5:00 am to 10:00 am) * Tour starts at 10:00 am approx * If arriving by Plane from Cusco, Lima, etc ( Pick up is from airport is from 8:00 am to 14:00 pm) *Tour starts depending on your arrival time, the earlier the better * Pick up from Hotel in Puerto Maldonado cilty is from 8:40 am to 9:20 am * Solo travelers should arrive before 9:40 am, so they can join the group
* This tour ends at 4:00 pm, the drop off to the airport or to the bus station is included at any time, this is possible only on the last day of the tour. * People staying in hotel in Puerto Maldonado the drop off will be at the main square (Plaza de armas)
There are no age restrictions for arrival
We accept all major credit cards including Visa, MasterCard, American Express (AMEX).
We accept also Bank transfer to our account number and PayPal for credit card processing.