S
k
i
p
2
0
%
T
r
i
p
A
d
v
i
s
o
r
F
e
e
Dedicated Amazon jungle trip and Lake (Superior Suit) 4 Days
Embark on an immersive 4-day Amazon jungle adventure that takes you deep into the heart of the rainforest. Your journey begins with a dedicated exploration of the lush jungle, guided by experts who unveil the secrets of this incredible ecosystem. Stay in the comfort of superior bungalows, uniquely designed to provide an authentic rainforest experience. The highlight of your trip is a tranquil sojourn at Sandoval Lake, offering an opportunity to witness diverse wildlife and vibrant bird species in their natural habitat. This unforgettable experience promises an authentic, off-the-grid encounter with the Amazon, combining adventure, relaxation, and a profound connection with the natural world.
We´re Local Jungle Operator
Languages:
English, Español
Start In:
Pto. Maldonado airport/bus station/hotel
Ends In:
Pto. Maldonado airport / bus station or hotel
Languages:
English, Español
Start In:
Pto. Maldonado airport/bus station/hotel
Ends In:
Pto. Maldonado airport / bus station or hotel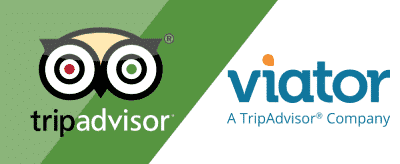 Trip Advisor or Viator Price = $1100
Canoe ride, Native Family, Cayman search, Hiking,Fishing
Lake Sandoval, small parakeets Place, Canopy Walkway
A
l
l
i
n
c
l
u
s
i
v
e
n
o
m
o
r
e
p
a
y
m
e
n
t
3 breakfasts, 3 lunches, 3 dinners
Dedicated Amazon jungle trip and Lake (Superior Suit) 4 Days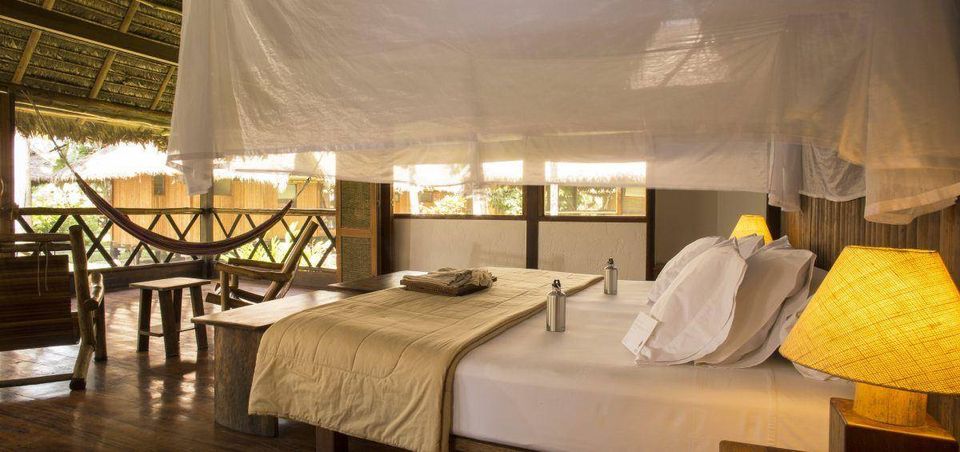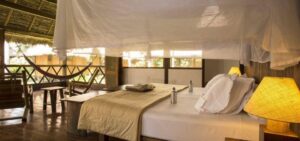 Introductory walk around trails Cacao and Rubber plantation,
Day 1.- Arriving in Puerto Maldonado, known as the "Capital of Biodiversity," your Amazon adventure begins with a 25-minute boat journey along the Madre de Dios River, bringing you to the Inkaterra Hacienda Concepcion lodge.
Settle into your stylish stilted wooden cabaña or room within our private eco-reserve and savor a buffet lunch at the palm-thatched Casa Grande dining room. Your rainforest exploration commences with a guided walk from the Eco Center along the Concepcion Trails, introducing you to the intricate Amazon basin ecosystems, nestled within the protected Tambopata National Reserve and a former cacao and rubber plantation.
As night falls, embark on a Twilight River boat ride to witness the transition from diurnal to nocturnal life in the rainforest, with opportunities to spot caimans along the riverbanks and southern hemisphere stars.
In the evening, indulge in à-la-carte dining featuring local Amazon ingredients before retiring to your cabaña or room to listen to the captivating sounds of the nocturnal rainforest.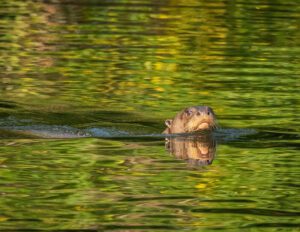 Sandoval lake and Canopy Walkway
Day 2.-
For those early risers, breakfast is available at 05:30 before embarking on an optional journey to Lake Sandoval, a serene ox-bow lake nestled within the Tambopata National Reserve.
A tranquil wooden canoe ride leads you through a sunlit rainforest trail to this picturesque lake, where you may spot various bird species, endangered giant river otters, red howler monkeys, red-bellied macaws, anacondas, side-neck turtles, and black caimans.
Return to Inkaterra Hacienda Concepcion in time for lunch. In the afternoon, we recommend the exhilarating Inkaterra Canopy Walkway, a 1,135-foot network of hanging suspension bridges and treetop observation platforms, offering breathtaking rainforest vistas.
Extend your experience with sunset drinks or an extraordinary night in a treehouse cabin (additional cost). For the adventurous, the Hidden Forest excursion explores the forest's nocturnal wonders with flashlights, or opt for relaxation at the Nua spa in the heart of the rainforest. À-la-carte dinner is served at 19:00.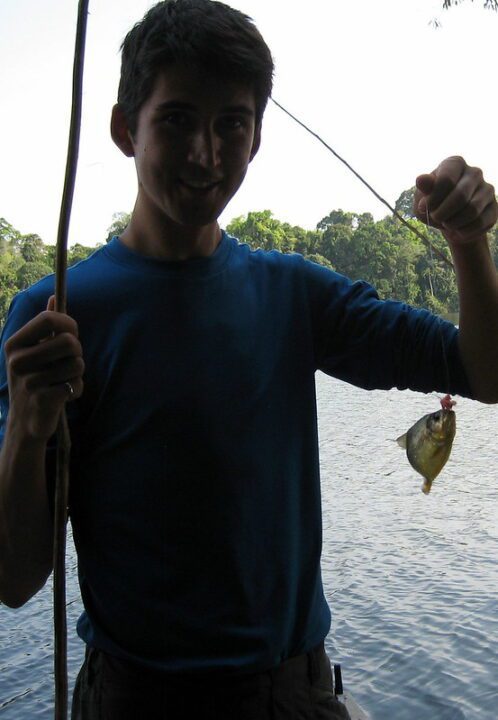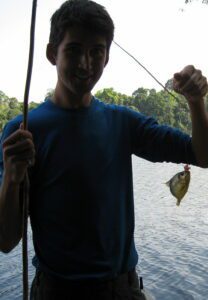 Organic bio-orchard and traditional fishing
Day 3.-
Following breakfast at the lodge, explore the fascinating world of tropical plants and their traditional medicinal applications by touring our organic bio-orchard.
Next, venture to our 30-hectare Palmetum, dedicated to the preservation and restoration of Amazonian palms. After a delectable lunch at the Casa Grande dining room, unwind with a tranquil paddle boat excursion in a dugout canoe on Inkaterra Hacienda Concepcion's oxbow lagoon.
Glide across the clay-colored waters, observing hoatzins, flycatchers, gray-necked woodrails, and listening to the distant calls of red howler monkeys.
You'll even encounter the remnants of a semi-submerged steamboat, with potential sightings of caimans and piranhas. Test your angling skills using a basic wooden rod, practicing catch-and-release.
As evening approaches, embark on the Inland Collpa excursion, offering a chance to observe various animal species engaging in clay-lick behavior as they seek essential minerals.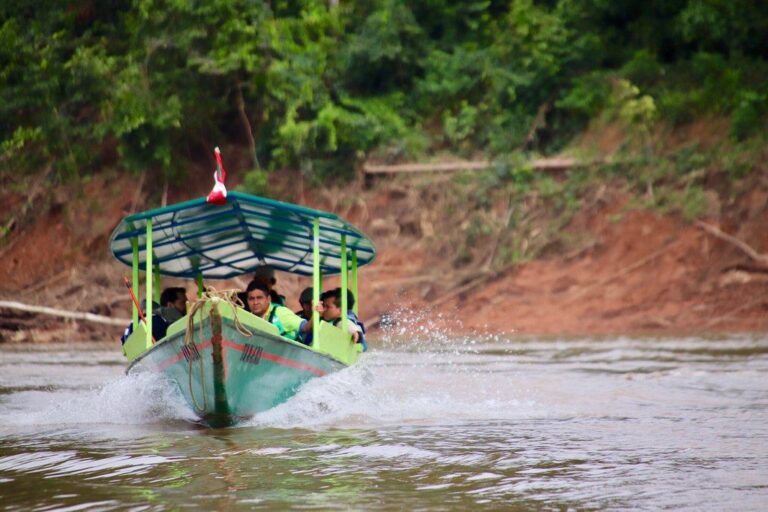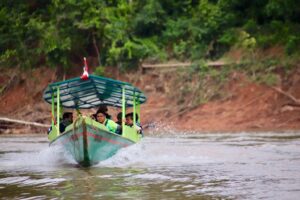 Visit small parakeets place and departure
Day 4.-
Savor your final morning in the rainforest, waking up to the lively symphony of parakeets and the playful antics of monkeys amidst the treetops.
Enjoy a delightful breakfast at Casa Grande, and please check out by 10:00. If your light departure time allows, you can also arrange for lunch (additional cost).
Your journey concludes as you board the awaiting motorized wooden boat for the 35-minute return voyage along the Madre de Dios River, ultimately reaching the airport.
Please keep in mind that activities and excursions may be adjusted as necessary due to prevailing weather conditions during your visit.
Following Optional Jungle Hotels are available
* If arriving by night bus from Cusco, Puno, etc ( Pick up from bus station is anytime from 5:00 am to 10:00 am) * Tour starts at 10:00 am approx * If arriving by Plane from Cusco, Lima, etc ( Pick up is from airport is from 8:00 am to 14:00 pm) *Tour starts depending on your arrival time, the earlier the better * Pick up from Hotel in Puerto Maldonado cilty is from 8:40 am to 9:20 am * Solo travelers should arrive before 9:40 am, so they can join the group
* This tour ends at 9:00 am, the drop off to the airport or to the bus station is included at any time, this is possible only on the last day of the tour. * People staying in hotel in Puerto Maldonado, the drop off will be at the main square (Plaza de armas)
There are no age restrictions for arrival
We accept all major credit cards including Visa, MasterCard, American Express (AMEX).
We accept also Bank transfer to our account number and PayPal for credit card processing.