S
k
i
p
2
0
%
T
r
i
p
A
d
v
i
s
o
r
F
e
e
Sandoval lake tour and monkey island 2 Days
When you visit the jungle it is always very exciting to walk its trails with your own feet. Throughout this tour you will be able to see different monkeys moving freely from tree to tree and you will know the most secret corners of the pristine Amazon. one of the wonders of this lake is that it can be entered with a boat. Paddling across Lake Sandoval while enjoying the scenery that surrounds you, the sounds of nature and the company of black alligators and turtles will make you feel completely free. this
We´re Local Jungle Operator
Languages:
English, Español
Start In:
Pto. Maldonado airport/bus station/hotel
Ends In:
Pto. Maldonado airport/bus station/hotel
Languages:
English, Español
Start In:
Pto. Maldonado airport/bus station/hotel
Ends In:
Pto. Maldonado airport/bus station/hotel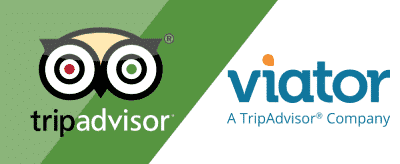 Trip Advisor or Viator Price = $180
Cayman search, Hiking, Jungle walk, Canoe ride
Monkey Island, Lake Sandoval
A
l
l
i
n
c
l
u
s
i
v
e
n
o
m
o
r
e
p
a
y
m
e
n
t
1 breakfasts, 2 lunches, 1 dinners
Sandoval lake tour and monkey island 2 Days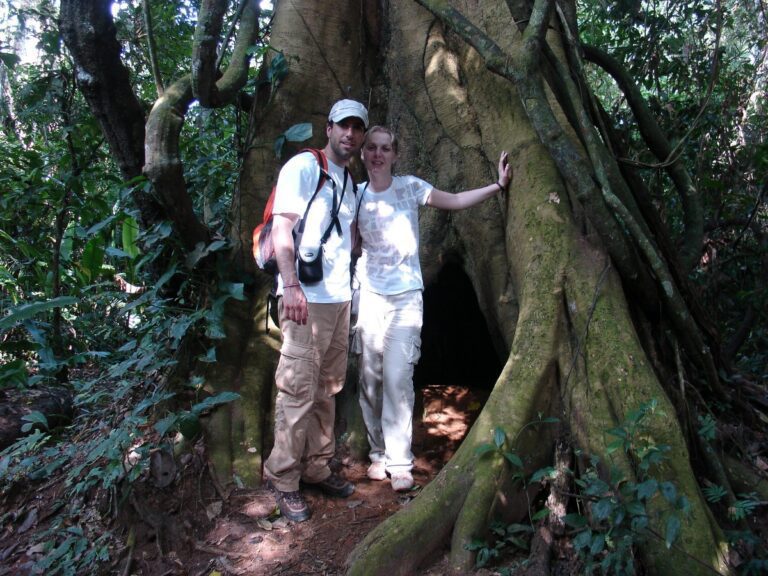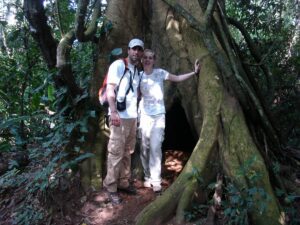 Introductory walk visiting monkey island and see cayman at night
Day 1.- Reception at the airport or bus station and transfer to our office to receive information about the route. Transfer to the port where you take the boat for an hour to our ecolodge. After settling in our bungalows, we will see how an introductory jungle walk for two hours in the dense tropical forest of Tambopata, guided by a local expert guide who will help you see a variety of trees that can be more than five hundred years old.During this time, you can see some species of wild animals such as toucans, orioles, parrots, monkeys, snakes, butterflies, etc. You will have the opportunity to experience the magic of our Amazon rainforest within the Tambopata National Reserve (278,000 hectares protected under Peruvian law).After lunch, we will visit the Isla de los Monos (Monkey island) located in front of our lodge through the Madre de Dios River, in this place there are different species of monkeys, such as the brown capuchin, the squirrel monkey all of them on the island, after the activity we will return to the Jungle lodge.At night, we will look for alligators, they are usually on the banks of the Madre de Dios River. This time you will have to bring a flashlight since this activity takes place in the darkness of the night.On this tour with some luck we can see the largest family in the world that is the Peruvian guinea pig family; Then return to the lodge, dinner and overnight at the lodge.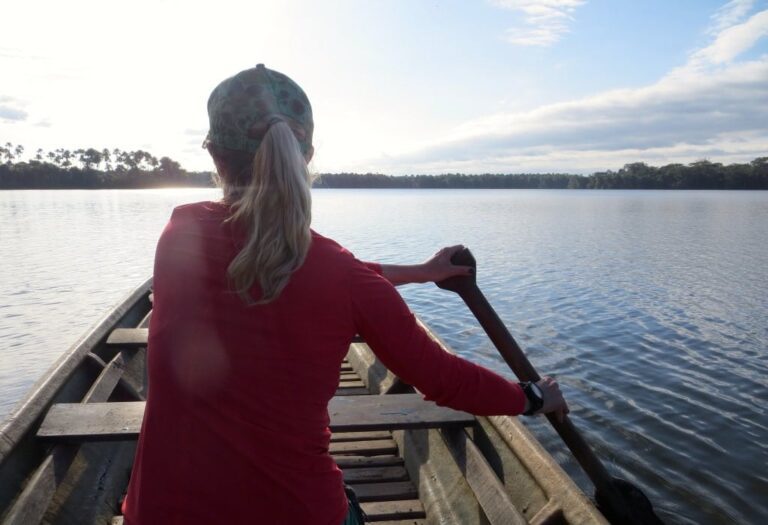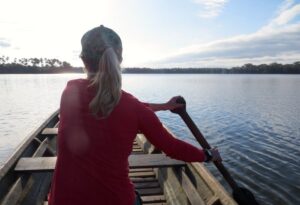 Hike and Canoe ride on Sandoval Lake
Day 2.- Before breakfast early, we will make a short boat trip to the entrance of Lake Sandoval, then check in at the control point, taking a 3-kilometer (2-mile) walk to Lake Sandoval. After a pleasant interpretive walk in the nature reserve, the wildlife guides (Hoatzin, puma heron, eagles, howler monkey, black capuchin, and black alligators).On our Canoe ride, it is possible to observe in the giant otter family of the river (which is in danger of extinction) and in the larger caiman with more than 4 meters long return to the lodge to enjoy a typical lunch.After lunch there are some hours to use the pool, around 4 pm The return to the city of Puerto Maldonado is usually reached around 5 pm; Ready for your respect transfer to the bus station or hotel.
Following Optional Jungle Hotels are available
* If arriving by night bus from Cusco, Puno, etc ( Pick up from bus station is anytime from 5:00 am to 10:00 am) * Tour starts at 10:00 am approx * If arriving by Plane from Cusco, Lima, etc ( Pick up is from airport is from 8:00 am to 14:00 pm) *Tour starts depending on your arrival time, the earlier the better * Pick up from Hotel in Puerto Maldonado cilty is from 8:40 am to 9:20 am * Solo travelers should arrive before 9:40 am, so they can join the group
* This tour ends at 5:00 pm, the drop off to the airport or to the bus station is included at any time, this is possible only on the last day of the tour. * People staying in hotel in Puerto Maldonado, the drop off will be at the main square (Plaza de armas)
There are no age restrictions for arrival
We accept all major credit cards including Visa, MasterCard, American Express (AMEX).
We accept also Bank transfer to our account number and PayPal for credit card processing.