Entire rental unit hosted by
worldtrip
With this Peru Amazon tour we will share with you our passion for the Amazon rain forest and connect with local communities
Languages:
English, Español SqFt
Start In:
Puerto Maldonado
Ends In:
Cusco Airport/Bus station/Hotel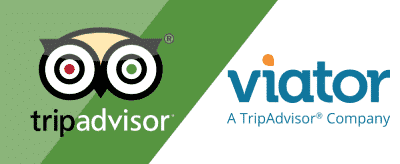 Trip Advisor or Viator Price = $4000
Sightseen, Hiking, Birdwatching, Observatory Tower, Cayman search, Motor boat ride
Sightseen, Hiking, Birdwatching, Observatory Tower, Cayman search, Motor boat ride
AMAZON; Manu, Macaw Clay lick, Canopy Bridge; CUSCO City tour, Sacsayhuaman, Qenqo, Pucapucar, Tambomachay, MACHUPICCHU
River journey to natural reserve and Cayman Cocha
Day 1.- Upon arrival, we will be met at the airport and head to Puerto capitanía, the port where the riverboat will be waiting. We will sail across Rio Bajo Madre De Dios until arriving at the lodge, 30km away from the city. On our way, we will be able to observe rural lands destined to agricultural & livestock activities near the city. If the weather is good, we will sight colorful plants like the large-flowered heliconias, and we will have the chance to observe diverse animals such as capybaras, caimans, water turtles, herons, cormorants, carrion birds and birds of prey. Upon arrival at the lodge, we will be welcomed with delicious Amazon tropical fruit nectars. Once you are settled in your room, a hearty lunch will be served. In the afternoon, our specialized guide will take us through an interpretive trail, conveniently signposted, to Caiman Cocha, a little lagoon where we will have the chance to observe the black caiman and the common caiman, as well as efficient predators located at the top of the food chain. They feed on a rich water fauna—mainly represented by fish— that inhabits the pond. Back in the lodge, a delicious dinner will await. The night fauna will lull us to sleep with the melody of a huge number of bird songs and calls
River journey back to Puerto Maldonado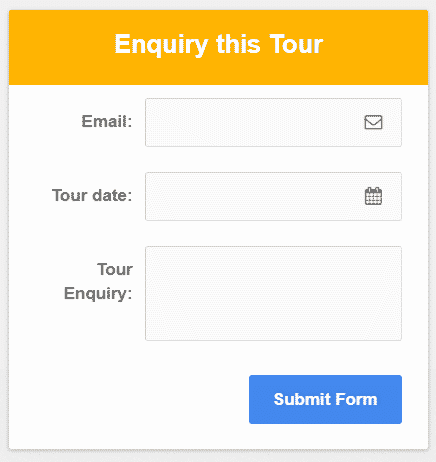 Day 2- After a restful night's sleep, the powerful roars of the howler monkey (Alouatta senículus) warn visitors that they are in its territory and that it's time to leave. In the dining room, breakfast will be prepared before going back to Puerto Maldonado. Upon arrival in Puerto Maldonado, we will head to our hotel for the rest of the day. If you feel like exploring, head to the Mirador de la Biodiversidad (Diversity Viewpoint) which has a panoramic view of the city
Jungle trek to explore an unique geography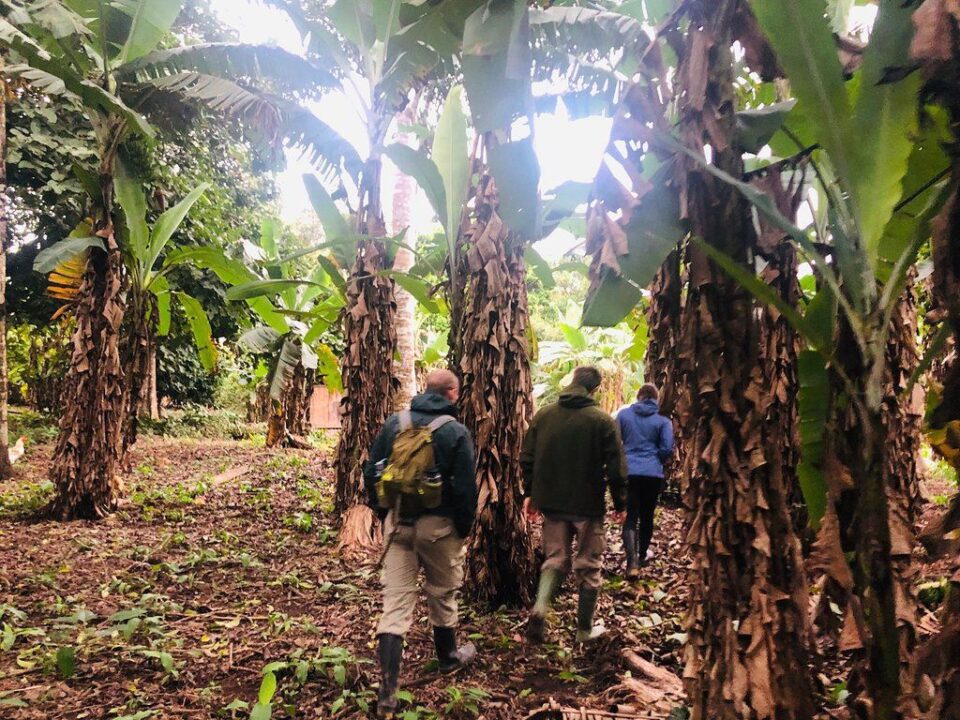 Day 3.- Early morning pick up from hotel followed by a transfer service by van to Santa Rosa Village, we will get there in about two-hours and a half journey, you will cross the Inambari river for a 15 minutes boat trip to Puerto Carlos, here you will start your overland journey to Boca Colorado for 45 minutes by car, followed by four hours and a half motorized boat journey ride upstream the Madre de Dios river. We arrive to Manu Wildlife Center for lunch. Later we make our first acquaintance with the rainforest, exploring some of the 30 miles of forest trails that surround the lodge. We have an excellent chance of encountering some of the 12 species of monkeys, including the Spider Monkey and Emperor Tamarin, which inhabit the surrounding forest. After dinner there will be an enchanting night walk along the trails, in search of the nocturnal birds and animals of the rainforest (L, D)
Macaw Clay lick proyect and Canopy walkway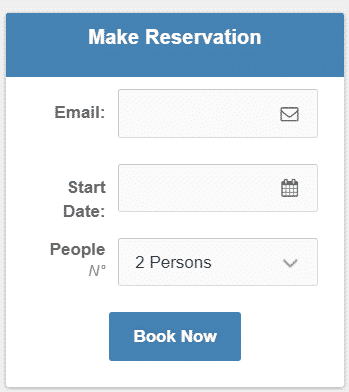 Day 4.- After a delicious breakfast we walk through the forest for some minutes, where we find the Macaw Lick project. The hide provided with individual chairs and a convenient place for cameras and binoculars to a distance of 15 meters. In groups of two and three the scarlet Macaws come flapping in, landing in the treetops as they eye the main stage below. After this we continue walking and exploring on the network of trails surrounding the lodge then we return to the lodge for lunch. Later, we continue to explore and discover the rainforest, its lore and plant life, on the network of trails surrounding the lodge, arriving in the late afternoon at our 34m/112ft. Canopy Tower. On its platform we witness the frantic rush hour activity of twilight in the rainforest canopy, before night closes in. Then we set off along the "collpa trail", which will take us to the lodge's famous Tapir Clay lick. Here at the most active tapir lick known in the entire Amazon, our research has identified from 8-12 individual 600-pound Tapirs who come to this lick to eat clay from under the tree roots around the edge. This unlikely snack absorbs and neutralizes toxins in the vegetarian diet of the Tapir, the largest land animal of Latin America. The lick features a roomy, elevated observation platform 5m/17ft above the forest floor. The platform is equipped with freshly made up mattresses with pillows. Each mattress is covered by a roomy mosquito net. The 10-m-long, elevated walkway to the platform is covered with sound-absorbing padding to prevent our footsteps from making noise. This Tapir Experience is unique and exciting because these normally very shy creatures are visible up close, and flash photography is not just permitted, but encouraged. The hard part for modern city dwellers is to remain still and silent anywhere from 30 minutes to two or more hours. Many prefer to nap until the first Tapir arrives, at which point your guide gently awakens you to watch the Tapir 10-20m/33-66ft) away below the platform. Most people feel that the wait is well worth it in order to have such a high probability of observing the rare and elusive Tapir in its rainforest home. (B/L/D)
Oxbow lake and river bank night exploration
Day 5.- We set off early for an old oxbow lake full of water lilies (Nuphar lutea) and sunken logs. As we circle the lake on our catamaran we might encounter the resident Giant Otter family on a fishing expedition, or troops of monkeys crashing noisily through the trees. Wattled Jacanas step lightly on the lily pads, dainty Sun Grebes paddle across the water, supple-necked Anhinga air-dry their wide, black wings, and perhaps an Osprey scans for fish from a high branch. Among the bushes near the waterline, Hoatzins, which look like rust-colored, punk chickens, announce their presence with distinctive, bizarre wheezing and grunts. Woodpeckers, tanagers, macaws, toucans and parakeets all finally come swooping in to trees surrounding the lake. Many of them roost around the lake for the night. After lunch at the lodge our guide is available to lead us on freewheeling expeditions in search of further wildlife encounters, or we may take one of the lodge's many trails on private and personal excursions to commune with the spirits of the rainforest. This evening, from the late afternoon until after Dinner, we offer an opportunity to search for caiman and other nocturnal life along the riverbank by boat (If the level of river allows it) (B/L/D)
Manu Park to Puerto Maldonado - Cusco

Day 6.- We leave our lodge very early on the two hour and a half return boat trip downstream to the Colorado Village. Depending upon the time we must be in Puerto Maldonado, the breakfast will be served at the lodge or on the boat while you enjoying early morning wildlife activity as we go, of course this is a perfect time to take advantage of valuable early morning wildlife activity along the river, in additions this journey allows us to see several lowland native settlements and gold miners digging and panning gold along the banks of the Madre de Dios River. We will stop in the far-west type gold-mining town of Colorado to start our overland journey to Puerto Carlos for 45 minutes, then you will cross the Inambari River for 15 minutes boat trip to Santa Rosa, finally a van or bus will drive us in approximately two-hours to the airport in Puerto Maldonado City to catch a flight to Cusco. Upon arrival, transfer to the hotel for the rest of the day. (B)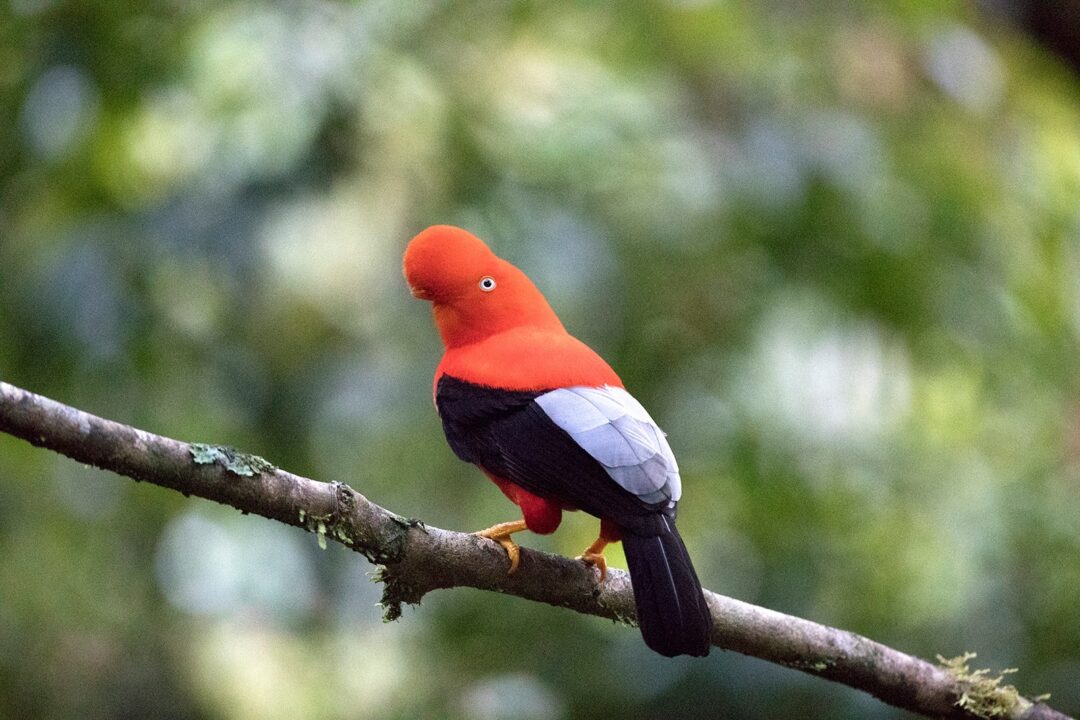 Day 7.- Pickup from the hotel to start the visit to the city we will start by visiting the Qoricancha also known as the temple, we will continue our tour heading towards the 04 archaeological sites: Sacsayhuaman, Qenqo, Pucapucar and Tambomachay. After visiting Cusco surrounding attractions you will have afternoon at leisure so you can get back to hotel to rest and aclimatise to altitude or explore by yourself Cusco (B)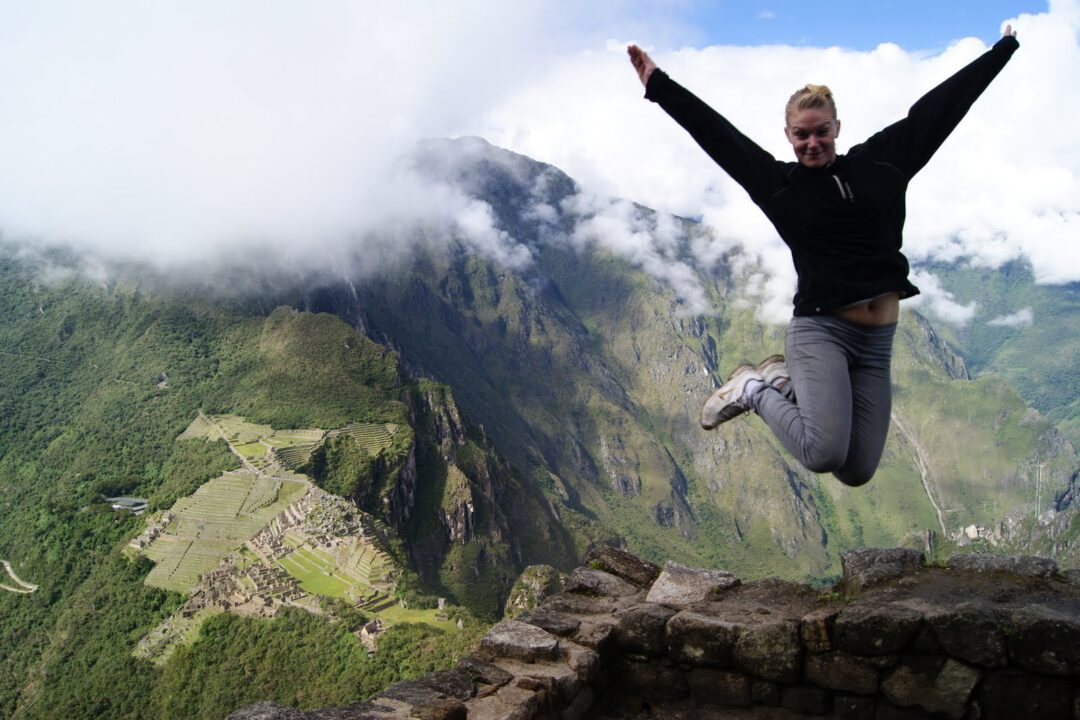 Day 8.- Pick up from the hotel to accompany you to take the bus to the Machupicchu Sanctuary. Guided tour of the Historic Sanctuary of Machupicchu for a time of 02h30. Free time for your personal visit or return to Aguas Calientes Departure of the tourist train to the Ollantaytambo station Arrival to Ollantaytambo, transfer to Plaza Regocijo in Cusco. (B)
Cusco to Manu cloudforest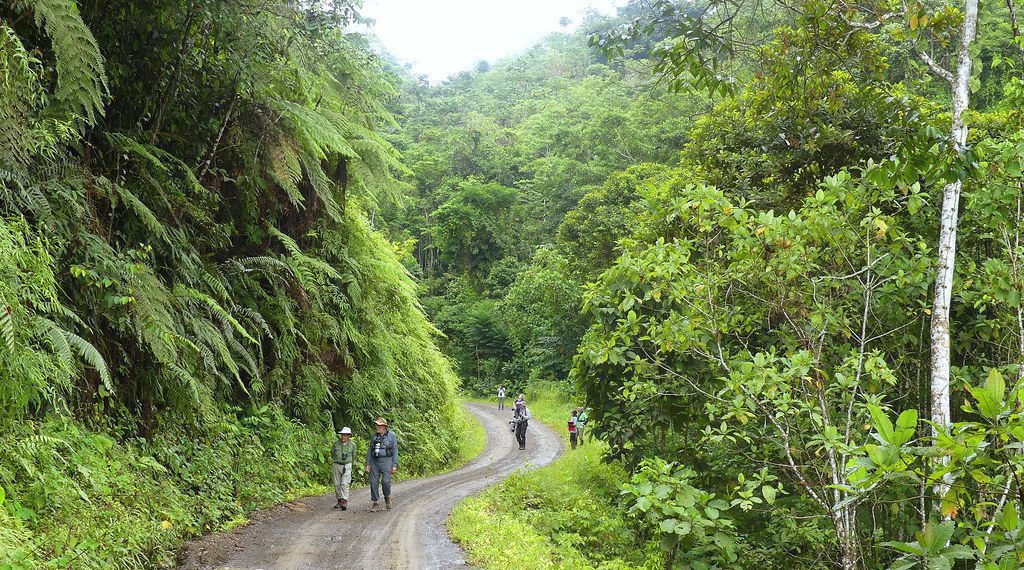 Our journey overland begins at 3,400m, leaving early from the highlands of the city of Cusco. Today's destination is the lush cloud forest region where the Andes fall into the Amazon Basin. This is a day of scenic drama and shocking contrasts. We first visit a mountain wetland environment with abundant waterfowl, migratory and local, before crossing two mountain ranges between the valleys of Cusco and Paucartambo, at a maximum height of 3,900m. Finally we follow a winding ribbon of road that plunges through a world of sheer cliffs, waterfalls and canyons. We stop quietly to see the mountain villages, a summit with a chullpas cemetery (pre-Inca funerary enclosures), and the steep Ajanaco blade, which marks the highest point where the Andes begin to plummet into the basin. of the Amazon. In clear weather we will see the impressive panorama of cloud forest and mountains giving way to the lowlands of the jungle plain below us. After a lunch, we descend through the astonishing transformations of the environment that are characteristic of the tropical Andes, passing through grasslands and stunted trees of the elfin forest, until we wind through a lush and magical world with towering trees, giant ferns and enormous begonias. , countless orchids, bromeliads, and a diverse and fertile bird life. We make frequent spontaneous stops, perhaps spotting a brilliantly plumaged quetzal, a trogon, or a type of wild turkey. We arrived at the comfortable lodge at the Cock-of-the Rock late in the afternoon. (Lunch en Route/D).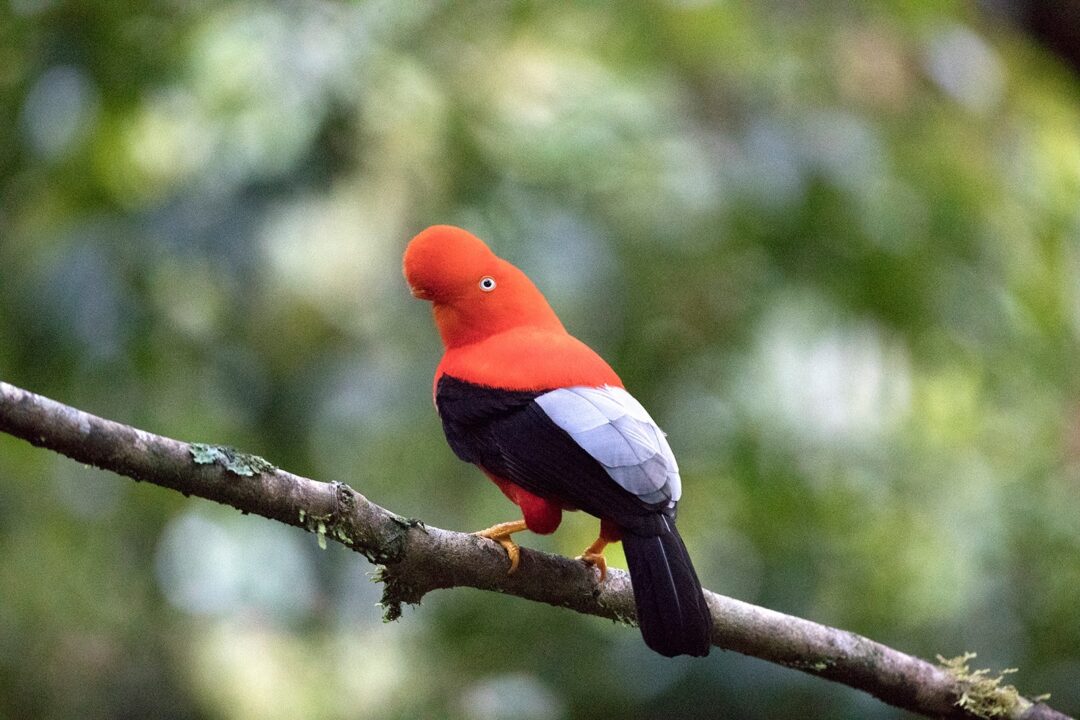 From the Gallito de las Rocas Lodge to the trail system. We get up early to see the exhibition of the Cock of the Rock in the Lek, here we will have the opportunity to observe the boisterous procession of the national bird of Peru, the Cock of the Rock (Rupícola peruvianus). This "lek" and its viewing hideout is famous among birders, as no other place on the planet allows us to see so many of these resplendent red birds so easily. (Note that the best months to observe the Cocks of the Rock are September, October and November, although the males appear throughout the year). Then we can take a walk through the clearing in the forest formed by a nearby path, observing other birds, and with luck the playful Capuchin monkeys. After a hearty breakfast we can explore the jungle that juts out from the gravel road near the lodge, or some of the thousands of trails that wind through the valley, to see the birds of the high cloud forest. This is a relaxed and lovely day. As we wander through the forests and waterfalls, we can marvel at the extraordinary variety of plants including orchids, bromeliads, ferns, begonias, lichens and mosses – and we also have the chance to see different monkeys. Along the way we may meet some of the most colorful residents of the cloud forest, such as the Golden-headed Quetzals, Toucans, etc. In the afternoon we can rest in the lodge, enjoying the observation deck in the dining room, or our private balcony overlooking the jungle. Or we can cross the river on the private oroya (basket lift) and walk the stretch of the south side of the Kosñipata River. (B/L/C).
Return to Cusco. After an early breakfast, we set off once more up the cloud forest road, pausing here and there to stop and walk around in search of more birds: ones we've seen before but are too spectacular to ignore, and others which we will see for the first time. We wind our way through the enchanting mountain scenery on our way to Cusco, knowing that this memory will stay with us for years to come. (B,L).
Cancellation and prepayment policies vary by type of option. Please enter the dates of your stay and read the reservation conditions for the required room.
There are no age restrictions for arrival
Accepts these cards and reserves the right to pre-block funds on the card before your arrival.
This is an "All inclusive tour from pick up till drop off"
All Pick ups and drop off from (Airport and hotel)
01 Domestic flight ticket From Puerto Maldonado to Cusco
06 Nights accommodation in Jungle ecolodge 04 nights in hotel
3 Ticket entrances to (Tambopata, Manu and Machupicchu)
1 Professional bilingual guide in the jungle
Motor boat transportation for all trips
Car/Van  transportation
Breakfast (10) Dinner (7) Lunch (7)
All activities listed in the itinerary
Purified Water 24 hours (To recharge your canteen)
Wellingtons (Rubber boots)
No additional payment for single room or (Solo traveler)
Storage room for large luggage
First aid kit
Drop off to (Airport or bus station)
Drinks bought at the bar
Gratuities
Domestic Flights from Lima – PEM/ Cusco – Lima
Extra snacks and drinks
Travel insurance
Health coverage
Extra snacks and drinks
Departure Point
Traveler pickup is offered
Padre Aldamiz International Airport (Puerto Maldonado)
Confirmation will be received within 48 hours of booking, subject to availability
Not wheelchair accessible
Note: departure to the airport on last day will take place right after breakfast. Please plan your departure flight accordingly
It is recommended you bring light pants, long sleeved shirts, hiking shoes, rain jacket, day pack, flashlight, binoculars, pocket knife and insect repellent
Minimum age is 5 years old
Maximum luggage per person is 30 pounds (15 kg) Passport name, number, expiry and country is required at time of booking for all participants
Please advise any specific dietary requirements at time of booking
Note: to conserve energy, the power is turned off for a short amount of time in the afternoon. Due to this, it is possible the lodge will be hot during this time.
Not recommended for travelers with back problems
Not recommended for pregnant travelers
No heart problems or other serious medical conditions
Most travelers can participate
This tour/activity will have a maximum of 9 travelers
If you cancel at least 90 day(s) in advance of the scheduled departure, there is no cancellation fee.
If you cancel within 40 day(s) of the scheduled departure, there is a 100 percent cancellation fee. If you cancel between 40 and 90 day(s) in advance of the scheduled departure, there is a 50 percent cancellation fee. Learn more about cancellations. (All tickets are non refundable)
Frecuently Asked Questions:
The answers provided below are based on answers previously given to customers' questions.
What is the policy on face masks and attendee health during this tour?
The policies on face masks and attendee health are: Face masks required for travelers in public areas Face masks required for guides in public areas Face masks provided for travelers Temperature checks for travelers upon arrival.
What is the policy on sanitization during this tour?
The policies on sanitization are:
Hand sanitizer available to travelers and staff Regularly sanitized high-traffic areas Gear/equipment sanitized between use
Transportation vehicles regularly sanitized
What is the social distancing policy during this tour?
The policies on social distancing are:
Social distancing enforced throughout experience
Contactless payments for gratuities and add-ons
What measures are being taken to ensure staff health & safety during this tour?
The policies on staff health & safety are:
Guides required to regularly wash hands Regular temperature checks for staff
Paid stay-at-home policy for staff with symptoms
What is the maximum group size during this tour?
This activity will have a maximum of 10 travelers.
Extra Usefull Information:
What kind of weather can we find in the Amazon Jungle? It is sunny year-round, and like any other tropical rainforest, it can be hot and humid. The average year-round temperature is 27°C (80°F), with nights being slightly cooler. December to June is the rainy season, with April and May experiencing more rain, and temperatures normally between 23°C (73°F) and 30°C (86°F). July to November is the dry season, with temperatures from 26°C (78°F) to 40°C (104°F).
Absolutely fantastic! Unbelievable going up the Amazon for three hours and arriving at the lodge after dark and not believing such a wonderful site. Our guide we spent four days was Paul and was great. I'm going to take my grandsons there next year.
We had booked all our 4 day 3 nights jungle tours thru this good local agency. If you shop around online and research on TripAdvisor, you will find plenty of them. They all are very responsive and quote you and give you the details upfront.
We spent 4 days in the peruvian rain forest and with the help of our guide we were able to see quite a few different animals and plants.
Walking through the jungle was such an amazing experience, despite the heat, humidity, and mud (last part of rainy season).  Our Inkaterra guide, Saay, made the tours.
This is what you come to the Amazon to do. We had a fantastic guide, Fernando, nothing was too much trouble, what ever we wanted to see he would arrange it, from wild bird clay licks, animal hides, river trips, canopy viewing and so on, it was a great experience.
Lots of trees, insects and other creatures. Birds singing +++
{{ reviewsTotal }}
{{ options.labels.singularReviewCountLabel }}
{{ reviewsTotal }}
{{ options.labels.pluralReviewCountLabel }}